Welcome to the Columbia Club
 Conversations over drinks. Time with fellow members. Enticing culinary creations.
Cocktails outside as the city passes by. Friendly formalities that give way to personal relationships.

This is the place where you're more than a member.
At the Columbia Club, you belong.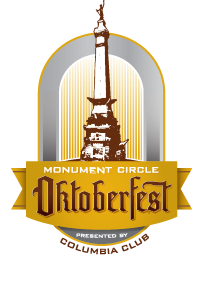 Monument Circle Oktoberfest
Presented by the Columbia Club
September 14 | 5:00pm - 11:00pm
Featuring PolkaBoy
Learn More
From grand celebrations to intimate
gatherings, Columbians can
participate in a variety of special events
to meet new folks or create fun
memories.  Mark your calendar to
attend an upcoming event.  

Upcoming Events
Harrison Society Networking Lunch: August 22
Columbian Business Network: August 22
Adventure Club: August 23
California Cabs and Beyond: August 29
Harrison Society Rookie Round-up Indians Game: August 30
Columbian Community Impact (CCI): September 5
CVA: September 6
Pre-Game Colts Breakfast: September 9
9 Hole Golf League: September 10
CCDD: September 11
New & Prospective Member Reception: September 12
Meet the Artist, Nancy McNealy: September 12
CBC: September 13
Joseph Phelps Wine Dinner: September 13
Oktoberfest: September 14
Experience the Columbia Club
EXPLORE THE BENEFITS OF MEMBERSHIP
Learn more about membership at the Columbia Club in Indianapolis, Indiana and WHY MEMBERSHIP MATTERS. Click here for additional information.
5 STAR PLATINUM CLUB AWARD
The Columbia Club has been designated as a 5-Star Platinum Club of America. This is a designation awarded to the top 200 city clubs out of more than 500.
GUEST ROOMS
The Columbia Club Guest Rooms are a great alternative to a hotel and Member rates are much lower than the city average.