Managing Stress through Covid-19
By John Krzyston, MS, ACSM CPY | Asst. GM/Health and Wellness Director
Being physically active, eating well, and getting enough sleep are just some of the ways you can eliminate or reduce the stress in your life.  By pursuing a wellness lifestyle, even with social distancing, you can identify individual stressors and begin to moderate ways to control them.  A GREAT DEAL!  What can you do about all this Covid-19 stress?
Exercise | Nutrition | Sleep | Social Support | Relaxation Techniques
Click Here For The Full Article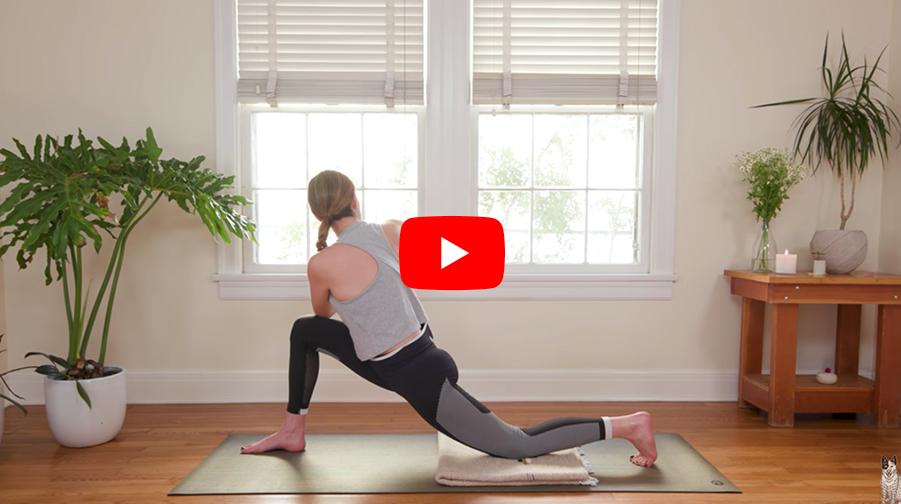 ---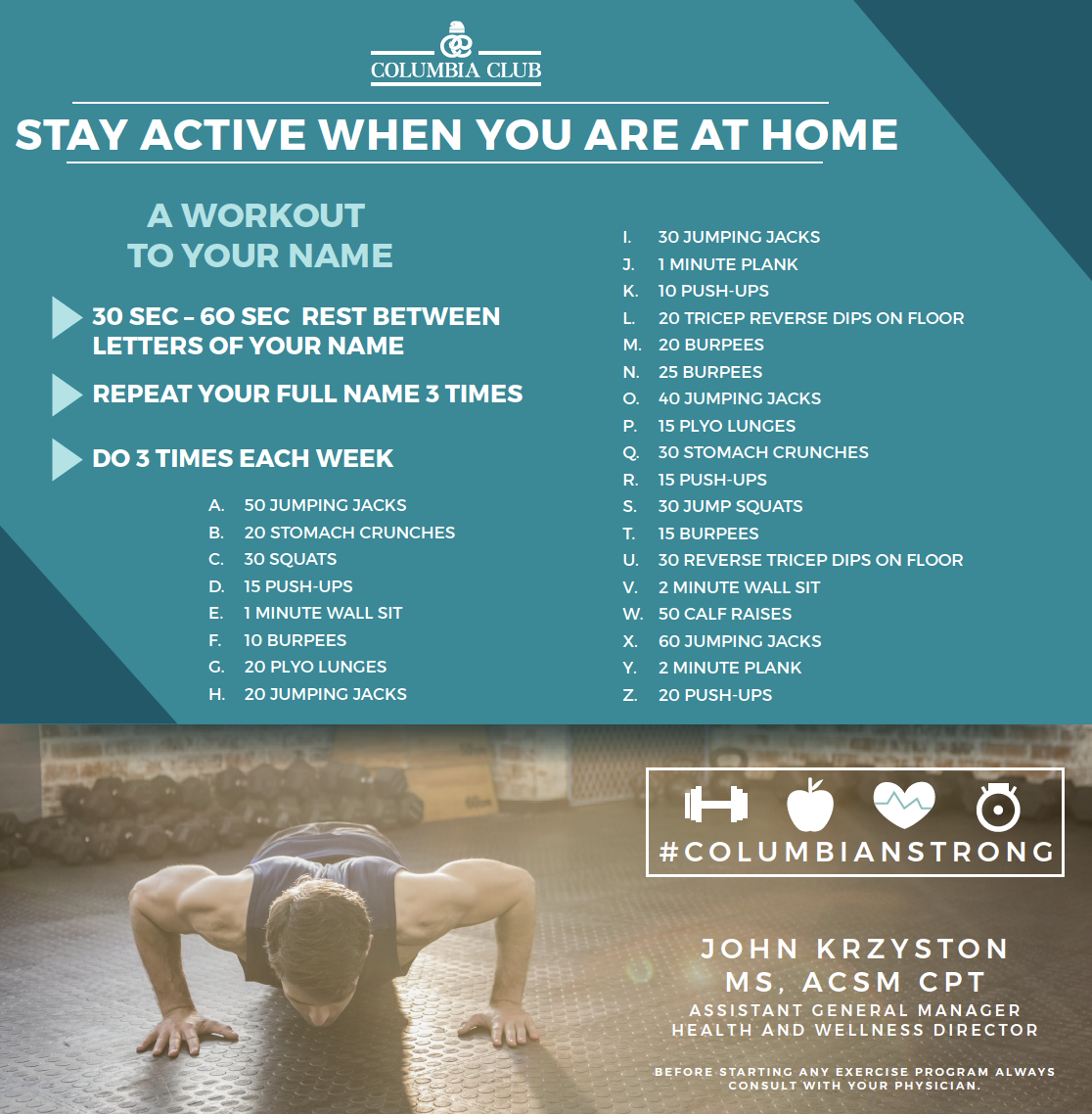 STAY ACTIVE WHEN YOU ARE AT HOME
A WORKOUT TO YOUR NAME
30 sec – 60 sec  Rest between letters of your name
Repeat your FULL NAME 3 TIMES
Do 3 TIMES EACH Week

 
A.     50 JUMPING JACKS
B.     20 STOMACH CRUNCHES
C.     30 SQUATS
D.     15 PUSH-UPS
E.     1 MINUTE WALL SIT
F.     10 BURPEES
G.     20 PLYO LUNGES
H.     20 JUMPING JACKS
I.      30 JUMPING JACKS
J.     1 MINUTE PLANK
K.     10 PUSH-UPS
L.     20 TRICEP REVERSE DIPS ON FLOOR
M.     20 BURPEES
N.     25 BURPEES
O.     40 JUMPING JACKS
P.     15 PLYO LUNGES
Q.     30 STOMACH CRUNCHES
R.     15 PUSH-UPS
S.     30 JUMP SQUATS
T.     15 BURPEES
U.     30 REVERSE TRICEP DIPS ON FLOOR
V.     2 MINUTE WALL SIT
W.     50 CALF RAISES
X.     60 JUMPING JACKS
Y.     2 MINUTE PLANK
Z.     20 PUSH-UPS
John Krzyston MS, ACSM CPT
Directof of Health and Wellness
Before starting any exercise program always consult with your physician.